UKPA Advanced Training Course
We are the only polygraph association outside of America to run an training courses that have been approved by the APA. It's a requirement of American Polygraph Association membership that every examiner has to attend 30hours minimum of advanced training, the policy is below. Training is scheduled for June 2021 and has been already signed off by the APA training board, places are limited, we were full other years. This is run at a not for profit and to cover costs only at £300 per person. Prior to running this course a UK examiner would have to travel to the United States to attend advanced training. Again we are very fortunate to have Scott Walters as our trainer coming specially from Florida. If you would like to attend the course, please email secretary@polygraphassociation.co.uk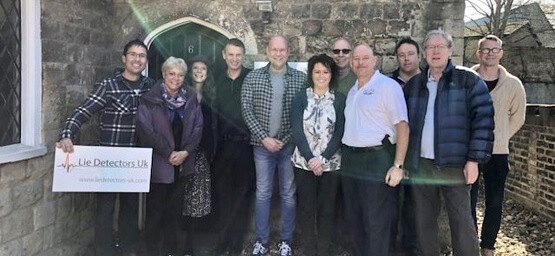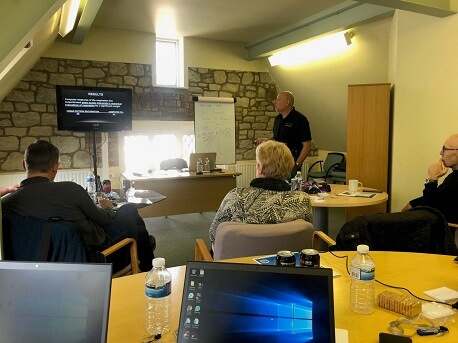 APA Continuing Education Hours Policy
According to the APA By Laws, members are required to remain current with advances in the field by regular attendance at continuing education courses. Here are the By Law provisions:
3.3.3 A polygraph examiner shall, where applicable, comply with all state continuing education requirements. Practicing examiners shall complete a minimum of 30 continuing education hours every two years in coursework related to the field of polygraphy. A practicing examiner shall be defined as any member who has conducted polygraph training, quality assurance, or examinations in the previous two years. Examiners are responsible for maintaining records to document that they have met the continuing education requirement.
APA approval for the granting of continuing education hours follows a formal process. Requests for approval by APA accredited schools, APA members, or others should be submitted through the APA National Office to the General Chair of the APA Continuing Education Committee at least 30 days in advance of the proposed training. The request should clearly identify the dates, times, location, a schedule/outline of the subject matter(s) to be presented, and documentation reflecting the qualifications of the presenter(s). Curriculum Vitas are preferred. Previously recognized and approved APA PCSOT 40 hour courses are not exempt from this policy; however, the request for continuing education hours/notification of pending seminar/course for these courses need to only provide the time, date and identity of a previously recognized APA PCSOT program and instructors.
Within 10 business days following the conduct of training, the APA National Office will be notified in writing of the identity of those APA members or applicants for membership that attended, the number of hours each attended, and of any material changes from the approved course content, schedule/outline of subject matter and/or presenter(s).
Instructor Scott Walters Bio
We are very fortunate to have Sgt Scott Walters from Peak Polygraph School attend to provide the high quality of training. Scott is a APA qualified instructor and a member of the UKPA.
Scott Walters is an American Polygraph Association Certified Instructor. Mr. Walters graduated from the International Academy of Polygraph in 1995 and has conducted polygraph interview and examinations for both the private and government sector for pre-employment screening, criminal investigations, post-conviction sex offender, and internal affairs investigations. Mr. Walters has served as the past School Director for the International Academy of Polygraph. Mr. Walters is currently providing Polygraph Instruction for PEAK Credibility Assessment Training Centre in Cape Coral, FL. Mr. Walters has over 20 years of active law enforcement service and is currently employed as a Sergeant with the Professional Responsibility Bureau of the Collier County Sheriff's Office and is the polygraph section supervisor. Mr. Walters is a member in good standing with the American Polygraph Association (APA), the American Association of Police Polygraphists (AAPP), and the National Polygraph Association (NPA). Mr. Walters is a certified member with the Florida Polygraph Association (FPA), where he served as the Vice President Public and Grievance Committee Chair between 2007 and 2017 and is a past board member with this association. Mr. Walters holds a Bachelor's Degree in Business Management; an Instructor Certification from the American Polygraph Association, and is recognized as a Certified Examiner through the Florida Polygraph Association in both Polygraph Methodology and Post-Conviction Sex Offender Testing (PCSOT). To date, Mr. Walters has conducted in excess of 5,300 polygraph examinations and is a recognized court expert in the field of polygraph within the State of Florida. In addition, Mr. Walters has many hours of specialized instruction in Interview and Interrogation techniques. Mr. Walters has provided specialized instruction in Polygraph Methodology, and the field of Pre-Test and Post-Test interview in the United States, Canada, Nepal, and The Caribbean. In addition, he has provided instruction to foreign nationals from the United Kingdom, Malaysia, and South Africa.